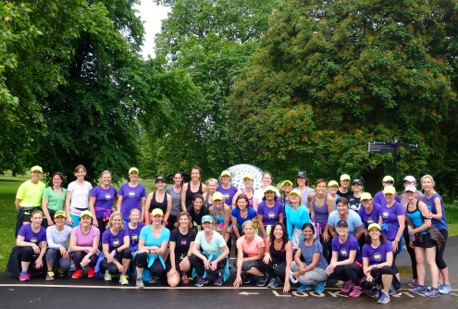 Hi everyone,
I want to thank each of you for helping to make this year at WRW a success! I'm still floating on a happy cloud after our Sights of London run and Leavers Coffee. Thanks to everyone who came out to run on a warm, humid day and also to everyone who was able to join us at coffee afterwards. A huge THANK YOU to Nicole Jameson and Chris Roberts for organising the Leavers Coffee. What a great morning – except that we're going to miss all our leavers so much!
We have our last two official runs this week, but we'll still be running over the summer, see more on that below. The best way to keep your conditioning and avoid injury is to keep running. Monday we're doing one of our favourite runs – Big Ben or you can choose to do one of the Hyde Park routes or a route of your choice. Wednesday is the last day of school so we have the 4-mile extended Regent Park loop. Come celebrate the start of summer with a short, local run!
Summer running in London

This is the last official WRW email of the year, but we'll still be running over the summer! If you're in town, plan to meet at Barclays at 8:30 on MWF and the group will decide on the route that day. We tend to have a small group that runs most weeks, especially in June and early July. It just depends on who is in town. Syma Qattan ([email protected]) and Kathy McMahon ([email protected]) will be here for some of the summer so you can email them if you want to check and see if anyone is running.
Fall Half-Marathon training plans

We've posted a few training plans for popular half marathons on our website- follow the LINK. You'll see plans for Windsor and Ealing both on Sept. 27, Royal Parks on Oct. 11 and Amsterdam on Oct. 18. Let me know if you're planning to run a half marathon in the fall. It's a great way to make sure that you keep running over the summer!
London Color Run – June 7

If you are planning to do the Color Run this weekend, Rekha is organising a group to meet up at the tube and travel to the race together. Email Rekha ([email protected]) if you want to join the group. Good luck to everyone and HAVE FUN.
See you in August!

The first running day of the 2015-2016 year will be Wednesday Aug. 26. The first day for the beginner group will be Thursday Sept. 10. If you know anyone interested in the beginner group, please email Amy Grace ([email protected]) and Vicky Timbers ([email protected]).  Spread the word about WRW!  We're looking forward to meeting all our new members!
I'm already looking forward to next year!  Have a fantastic summer!
Keep running,
Jane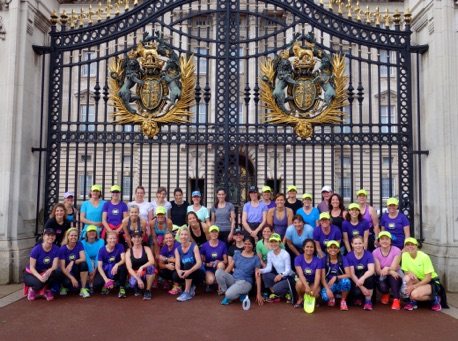 ROUTES

Monday, June 8th  4-8 miles

Big Ben (and Back)

For this run we head to Hyde Park via the usual route and run along the eastern edge of the park to Hyde Park Corner, under Wellington Arch and down Constitution Hill.  Run pass the Victoria Memorial down the mall and enter St. James Park.  Run over the pond and out of the park, turning left onto Birdcage Walk and down into Parliament Square to Big Ben.  You can take the tube from Westminster or turn around and run the same route back to Starbucks.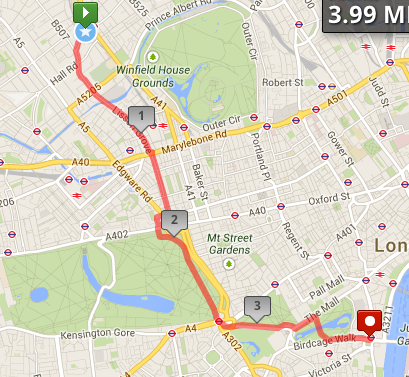 Wednesday, June 10th  4 miles

Regents Park

This is a busy last week, so we'll ease out of our WRW running 'year' with this easy loop.  Head down Grove End Road as though going to Hyde Park BUT at Marylebone Road, turn left and follow Marylebone Road, past Madame Tussauds, then turn left at York Bridge and right at the Outer Circle.  Follow the Outer Circle counter clockwise, all the way to the crosswalk by the US Ambassador's House. Cross out of the Park and head to Starbucks.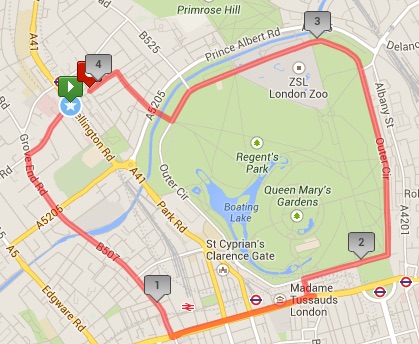 A bittersweet Sights of London run with our leavers!