Hi all,
I can't believe we've arrived at the last week before the December break!  I want to thank all of you for such a great "first semester" for Women Running the World.  I've loved getting to know all of you.  I'm so impressed with your commitment and dedication.  Knowing that you'll be waiting for me at Barclays certainly helps me get out the door on the dark London mornings.  I'm very proud of how friendly and welcoming you've been to all our new runners.  And I'm equally proud of how many new runners have joined us this year.   Keep up the good work!
Running over the holiday

We aren't setting official routes for the weeks of 23 and 30 December.  We'll be back training as a group the week of 6 January.  For those of you in town over the holidays, get in touch with each other.  Usually people keep running, but sometimes they will go a bit later in the day.  If you need some route ideas, scan back through the weekly emails on our website.  For everyone, those staying in town and those traveling, feel free to take it easy over the break.  There is no harm in giving your body a break.  Running 2-3 times a week for 30-40 minutes will allow you to maintain fitness.
For those of you training for the half-marathon in the spring, we will start back in January with 6-7 miles then our mileage will increase over the weeks to the race.
12s Pace Group

The 12s pace group has decided to move their long run to Mondays starting in January.  Mark your calendar!
THANK YOU gift and cookies for Starbucks staff!

The holiday time of year is here and we'll be organising a gift for the employees at our local St. John's Wood Starbucks.  We're suggesting a £10 donation but feel free to give whatever you would like.  We would love a few folks to agree to make cookies as well.  Give your donation, in an envelope with your name, to Bonnie, Syma, Betsy or me.  Please email Bonnie Bandeen ([email protected]) if you would like to contribute baked treats.  We'll give the gift to Starbucks on Wed Dec. 18 so please get your gift to us soon if you would like to participate.  
Keep running!
Jane
ROUTES

LONG RUN – 5 – 8 miles

Monday 16 December for the 9s and 10s

Wednesday 18 December for the 11s and 12s

Vauxhall/Embankment/Birdcage Loop

Start: Everyone starts the same way.  Go south Wellington/Park/Gloucester toward Hyde Park and cross over to Hyde Park on Upper Brook Street and continue south along the east side of the park. Exit the park through Duke of Wellington Square and go down Grosvenor Place along Victoria Street and onto Vauxhall Bridge Road. 

5 Milers Continue down Vauxhall Bridge Road to Millbank and turn left.  Run along The Thames to Parliament Square, where you can take the Jubilee Line home from the Westminster Tube Station.

6 Milers Run from Parliament Square up Birdcage Walk, through St James Park.  Go left on The Mall to Constitution Hill back through Duke of Wellington Square and home via tube from the Hyde Park Station.

8 Milers Continue up the ester edge of Hyde park and out at Upper Brook Street.  Go left on Portman and head home via Gloucester Place/Park Rd/ Wellington.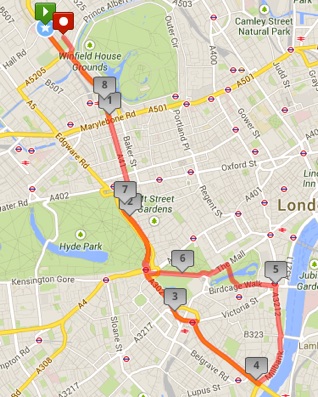 TEMPO RUN – 6 miles

Wednesday, 18 December for the 9s and 10s

Monday, 16 December for the 11s and 12s

Kensal Rise

The beginning of this run takes us along the canal to the west.  Please be aware of bikes along the canal and move into single file whenever you hear a 'bike!' shout.

Start out heading west on Circus Road, turn left on Grove End to St John's Wood Road and go west working your way to the canal entrance on Blomfield.  Enter the canal heading west and run to the Ladbroke Grove exit.  Here we turn right and run over the bridge along Chamberlayne Road to Harvist Road. Turn right on Harvist, which turns into Brondesbury Road, and take that to Kilburn High Road/Maida Vale.  Turn right and follow Maida Vale to Hall Road where you turn left and run back to Starbucks.

If you want to shorten this route, run west on the canal and turn back at your desired half-way point. For 4 miles, the two mile mark is approx at the point on the canal when the Westway highway is over our heads; turn around there to head back the way you came.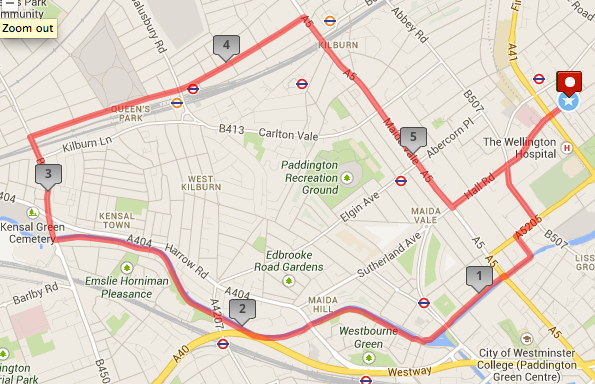 Friday 20 December – The Heath

It's Friday again, so everyone up Fitzjohn's.  You can pick your distance and whatever you choose, there will certainly be someone else interested in running that distance.  All of these routes are on the website.

In addition, every week there are a group of women who prefer to do a flat run.  We can help make sure that you find each other.  

4 miles:  A great way to ease into running the hill.   Run up to the Hampstead tube station and back.

5 miles: The Betsy Route
6-7 miles:  The partial Heath route

8 miles:  The full Heath route
Click here for maps of all of the Heath routes.
______________________________________
Website:  https://womenrunningtheworld.commm

Facebook Group:  Women Running The World (request to join)
Email: [email protected]

Hope everyone has a great break!
16 – 20 December Running Info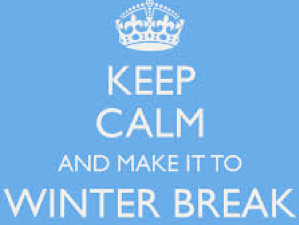 Saturday, December 14, 2013
<![CDATA[]]>
<![CDATA[]]>
<![CDATA[]]>
<![CDATA[]]>