Hello Beginners.  

You all did such a great job last week running 60 minutes!  We will do 60 again this week.  The route for Thursday is attached below.  It is a 5 mile Hyde Park loop. 
Everyone should now be running three times a week.  The Tuesday run should be approximately 45 minutes.  Weekend runs should be approximately 35 minutes.  These times will increase gradually.  Please remember to stretch after all runs!  
Hopefully you all received the email from Jane Novak with details for registering for the half marathon.  Please register soon and let me know when you have signed up.  Also, please email Patricia Shelton (pjshelton2@gmail.com) with your flight details asap.
See you Thursday!
Meg and Vicky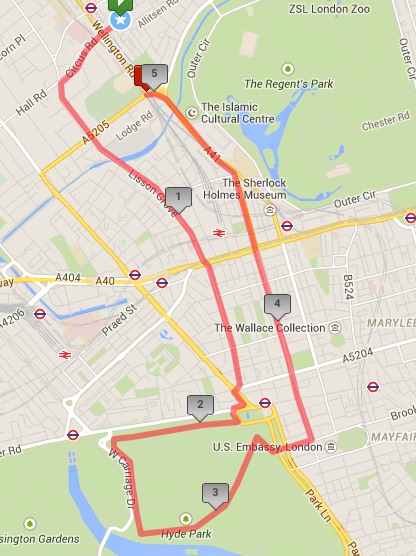 Beginner Note 19 Jan 2015